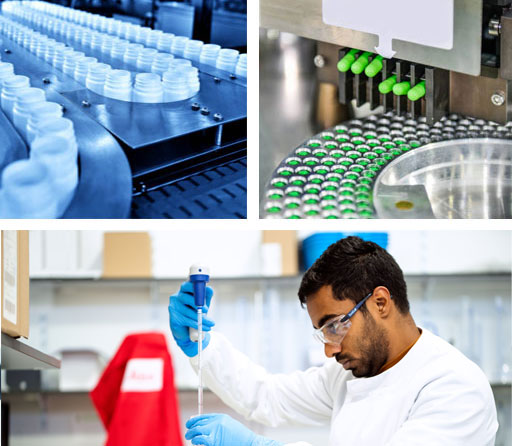 Steril-Gene life sciences
(P) Ltd.
Steril-Gene life sciences is a services company providing pharmaceutical solutions like Development, Manufacturing, Technology Transfers and Site transfers to various Pharmaceutical firms across the world.
Located in Puducherry, Steril Gene is a green field world class facility built to US FDA standards. It is situated on a land of about 81,000 sq.m and has been operational since 2010.
Our manufacturing portfolio includes a whole range of pharmaceutical preparations like liquid injectables, Lyophilized injectable vials, prefilled syringes, ophthalmic vials, tablets, hard gelatin capsules, soft gelatin capsules. We can manufacture Hormonal, potent and general category drugs.
Steril Gene is a joint venture between the Madras Pharmaceuticals, India and Lloyd Laboratories, Philippines, both being pioneers in their countries and having over 40 years' experience each in the pharmaceutical business.
The whole facility at Steril Gene is divided into four separate manufacturing facilities based on the category of the drug. The built-up area is approximately 40,000 sq. m. The whole plant has been constructed keeping in mind global regulatory and FDA requirements and cGMP norms.